Privacy
Switchable
Interior
Durable
Easy to Clean
Overview
Goldray Glass' QuickFrost™ system is a switchable privacy glass assembly that allows the glass to go from opaque privacy to transparent non-privacy glass with a flick of a switch. While glass is a revolutionary and aesthetically pleasing material that has allowed us to open a room with its transparent qualities, having design options that can readily transform a room's look and function is an added benefit. With an increased desire for multi-functional spaces, the architecture industry has pushed for innovative glass solutions that meet the needs of today's evolving infrastructures.
QuickFrost can change from clear to diffused, or semi-opaque on demand. Natural lighting has been touted for its many aesthetic and health benefits by designers and researchers. It is hard to dispute that we generally feel better on sunny days. The smart glass technology used in QuickFrost provides an aesthetically pleasing and discrete privacy solution for a variety of room separations.
View Related Projects
Glass in Action
With every material comes a range of beautifully innovative applications. Discover how this glass is used to inspire your next project.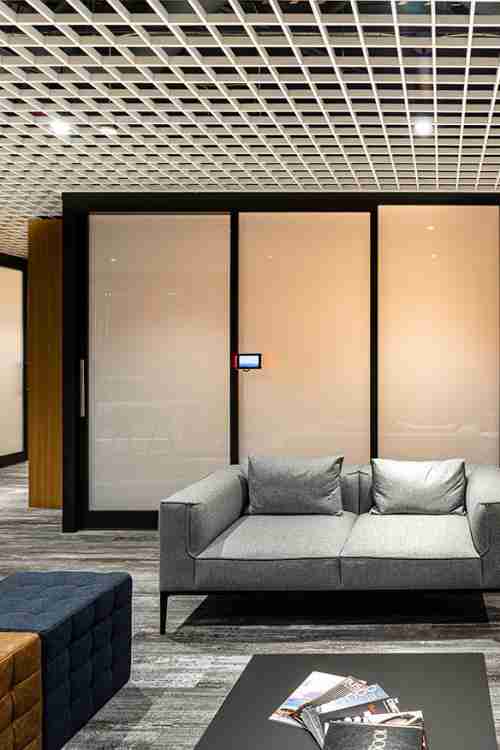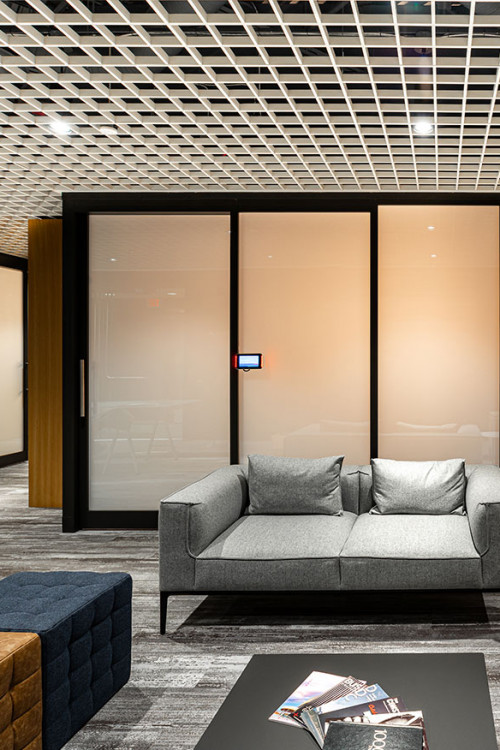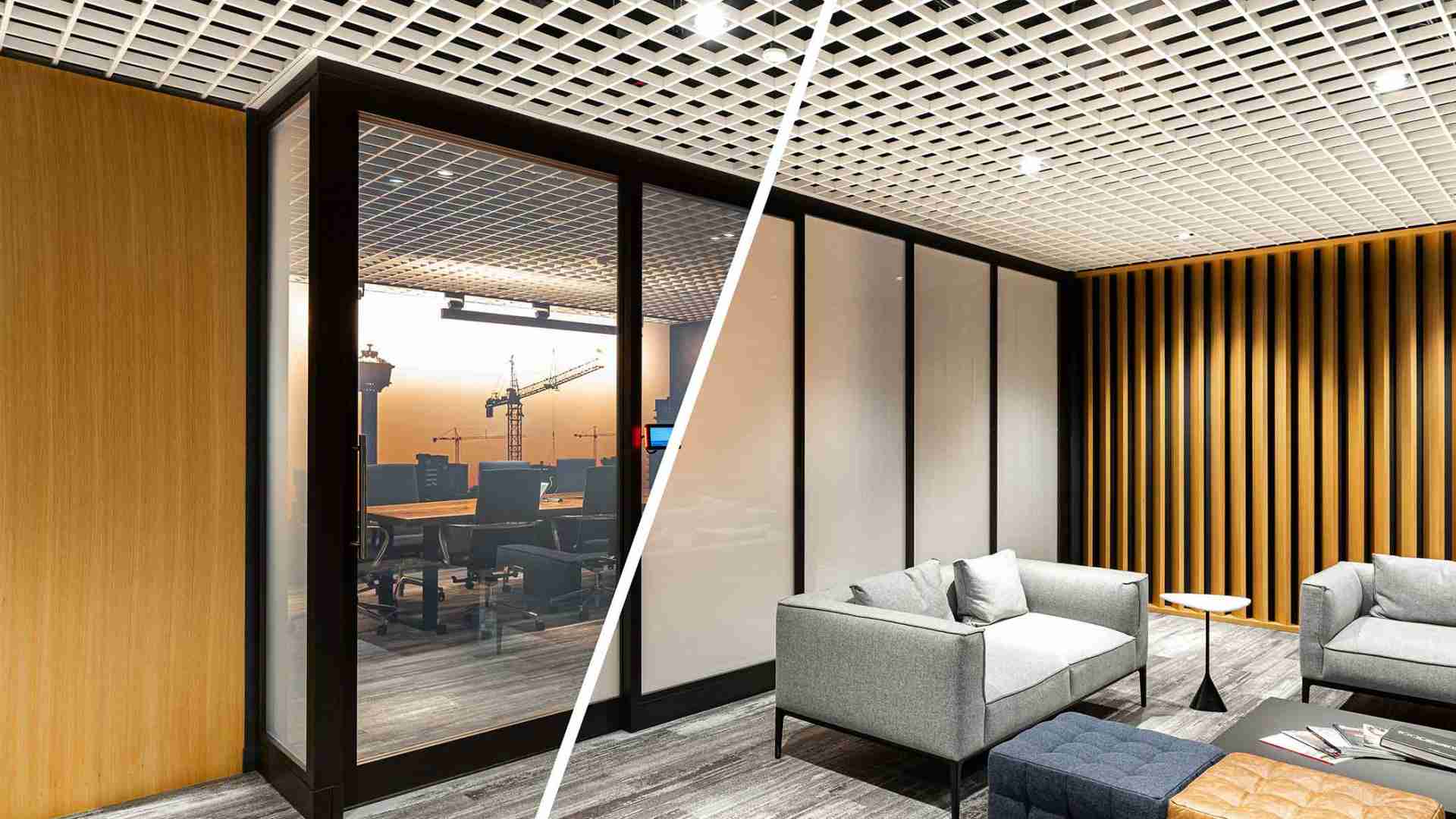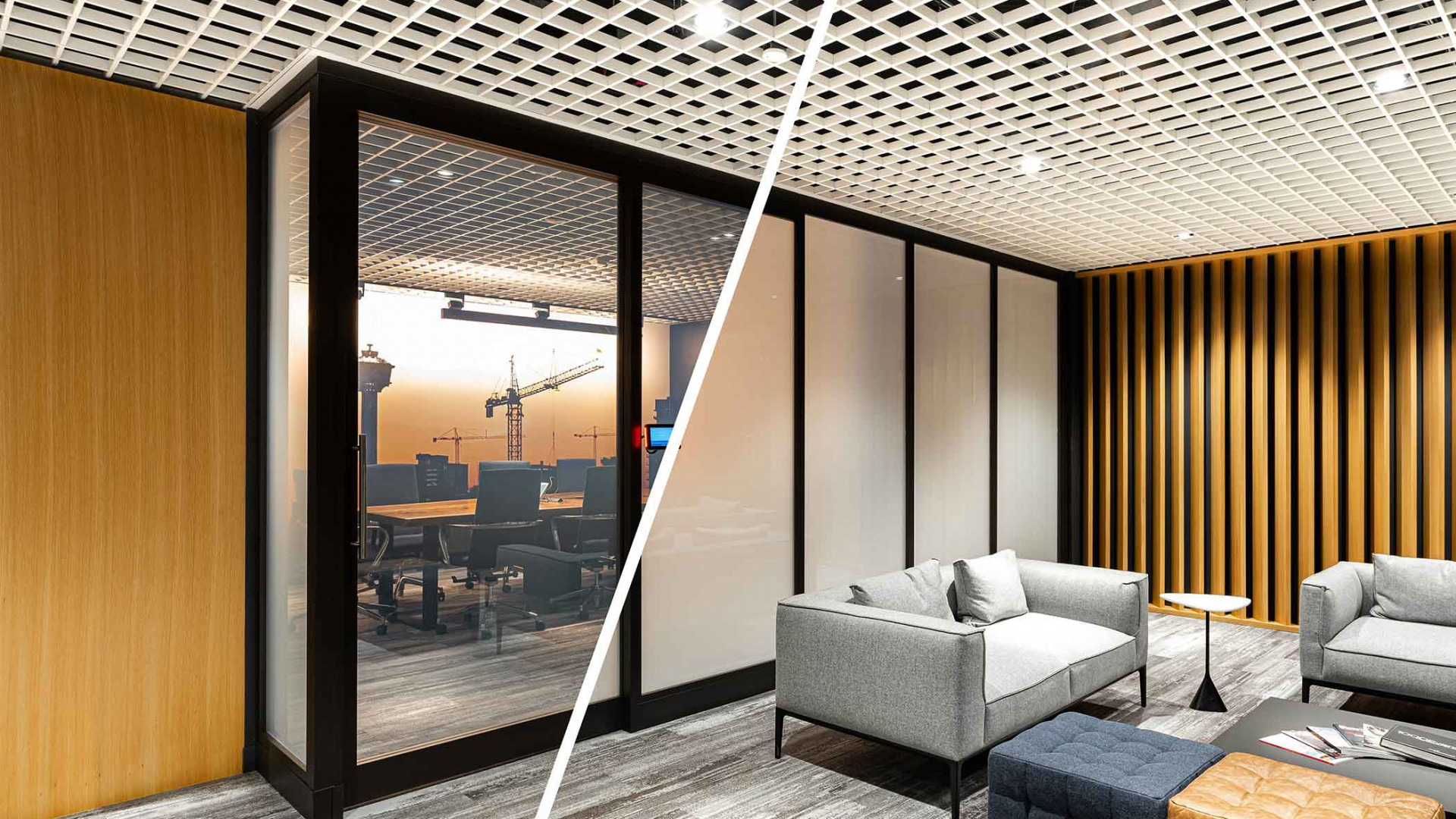 Product Specifications
Browse through our technical information. If you have any other questions or wish to receive additional documentation, we encourage you to contact us.
More Brilliant Possibilities
Have a vision? — Not sure how to achieve it?
Let us help you bring that vision to life.