Specialty
Bird-Friendly
- Glass
Exterior
Durable
Low Maintenance
Overview
We can prevent birds from flying to exterior glazing by applying patterns to the exterior surface to create a "visual contrast," so birds can detect the surface of the building as a solid object - and avoid it! These visual markers are designed to either have an intentional decorative element to emphasize the architectural design and reduce solar transmission, or a minimal pattern that can still be detected by birds while allowing for maximum daylight into the interior environment.
Goldray's designs are all compliant with CSA guidelines, covering bird-friendly building design in both new construction and existing buildings, and are intended to reduce bird collisions with buildings.
Goldray's bird-friendly designs consider building-integrated structures, and overall building and site designs. This allows Architects and Designers to select patterns that perform three functions: protect birds, provide tasteful designs for humans, and provide solar benefits.
View Related Projects
Glass in Action
Birds can't see glass. Instead, they see what is reflected, usually open sky or trees. Appealing for birds but with an unexpected tragic ending for between one hundred million and one billion birds every year. Bird-friendly glass patterns incorporate sophisticated designs and are becoming an integral component of pleasing architecture.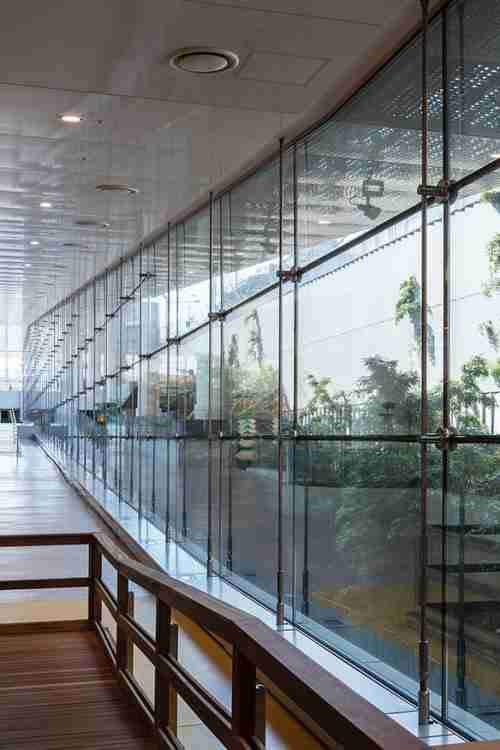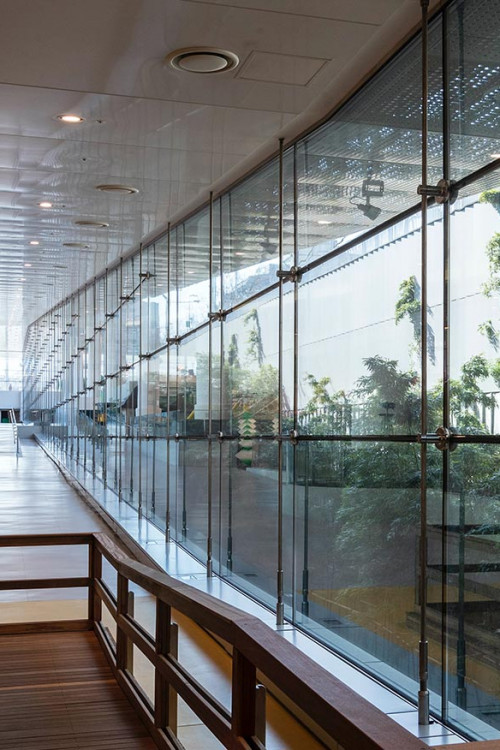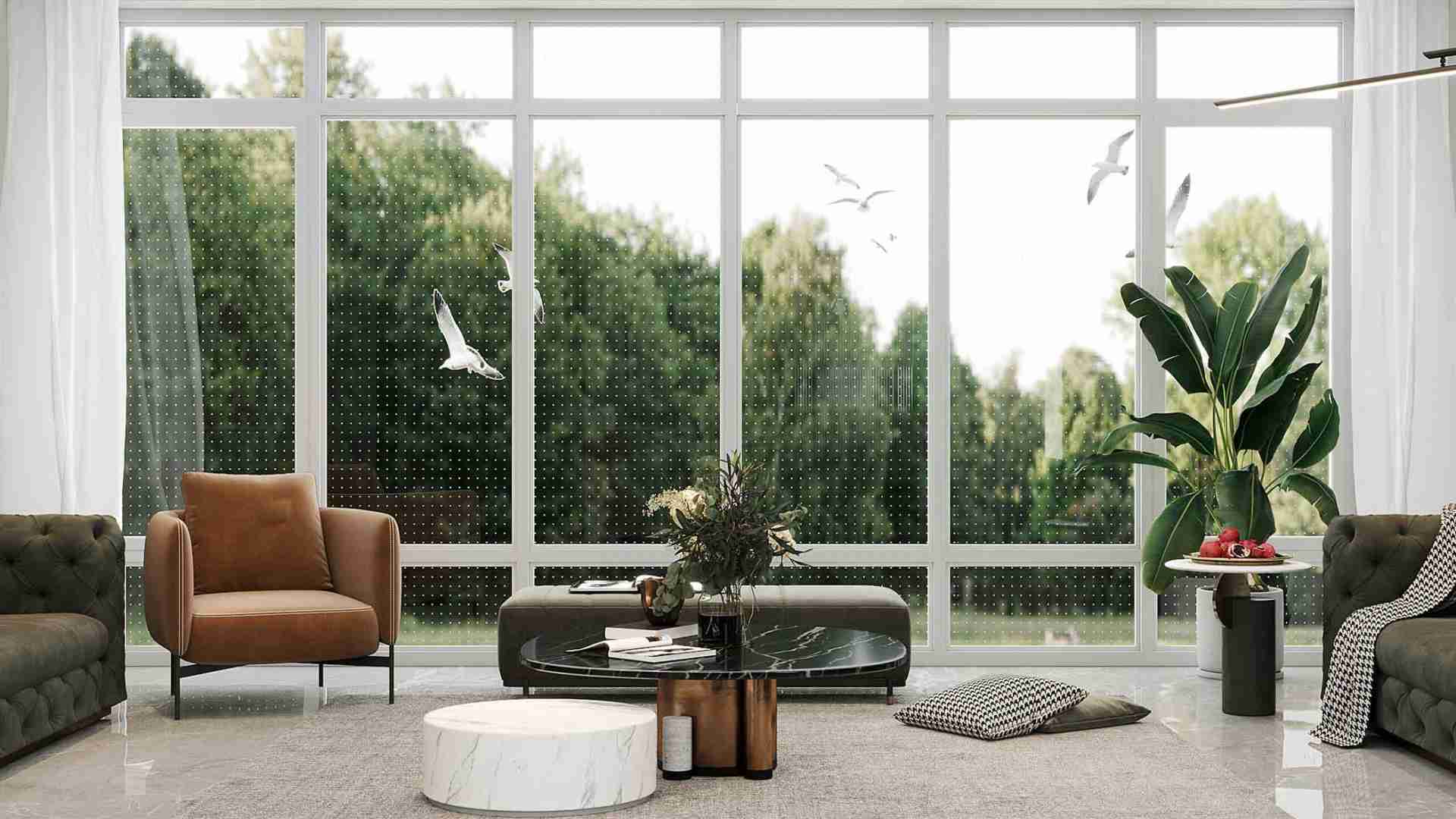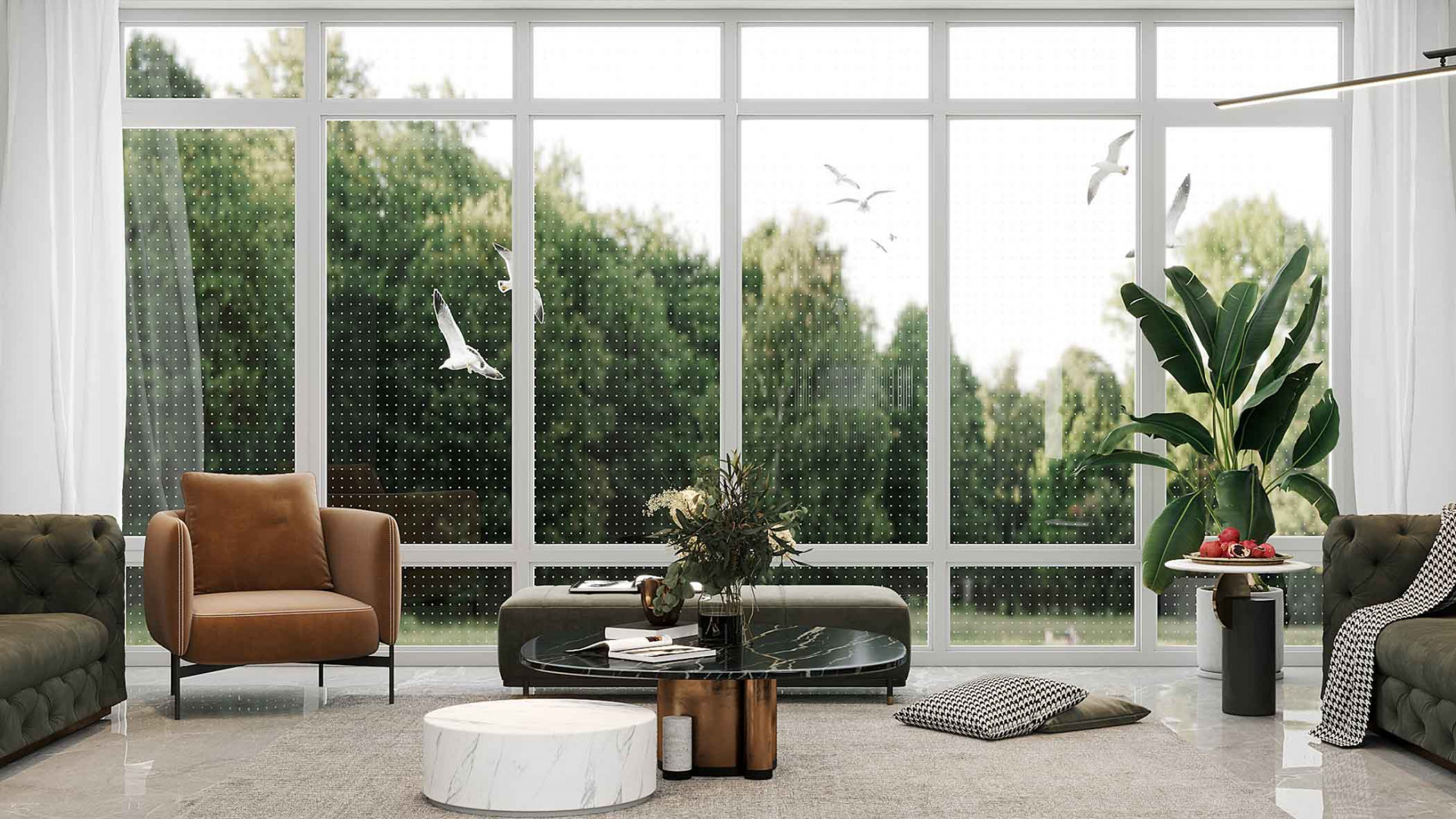 Product Specifications
Browse through our technical information. If you have any other questions or wish to receive additional documentation, we encourage you to contact us.
More Brilliant Possibilities
Have a vision? — Not sure how to achieve it?
Let us help you bring that vision to life.