Corporate
Apache Corporation
Project Details
Application
Glass Wall Cladding
Type of Glass
Solid Color
The Story
This interior design project was the culmination of a complex consolidation, relocation, and rebranding effort for Apache Corporation, and was primarily aimed at attracting the industry's best professionals. By planning each floor with an open feel, fronting offices in full glass, and using different colored backpainted glass wall panels on each floor, the amount of daylight was increased and wayfinding within the space was vastly improved.
Architectural photographer Bruce Damonte summarized his experience shooting this space as; "Apache Corporation Canada's new workplace was designed to promote employee wellness and satisfaction, and can easily be reconfigured to respond to the company's changing business model."
Recognized as an outstanding project, the colored backpainted glass wall cladding used in the Apache design was granted the Lighting Design Award: 2014 IESNA Award of Merit. The use of glass was paramount in how light was distributed through the offices, lobby, meeting areas, and boardrooms.
The colors selected for the backpainted glass in each area were chosen specifically to enhance the function of the space. The building's palette includes shades of deep purple, blazing red, vibrant orange, playful light blue and a cheerful yellow with the aim to encourage conversation, boost energy, or nurture creativity. It has been scientifically proven that color and light are huge factors in boosting productivity and the feeling of overall well being. With this design, it is certain that Gensler Dallas has achieved these goals in this space.
Our Team
Architect
Gensler Architecture
Sales Rep
Gloria Johnson - Specified Components Inc.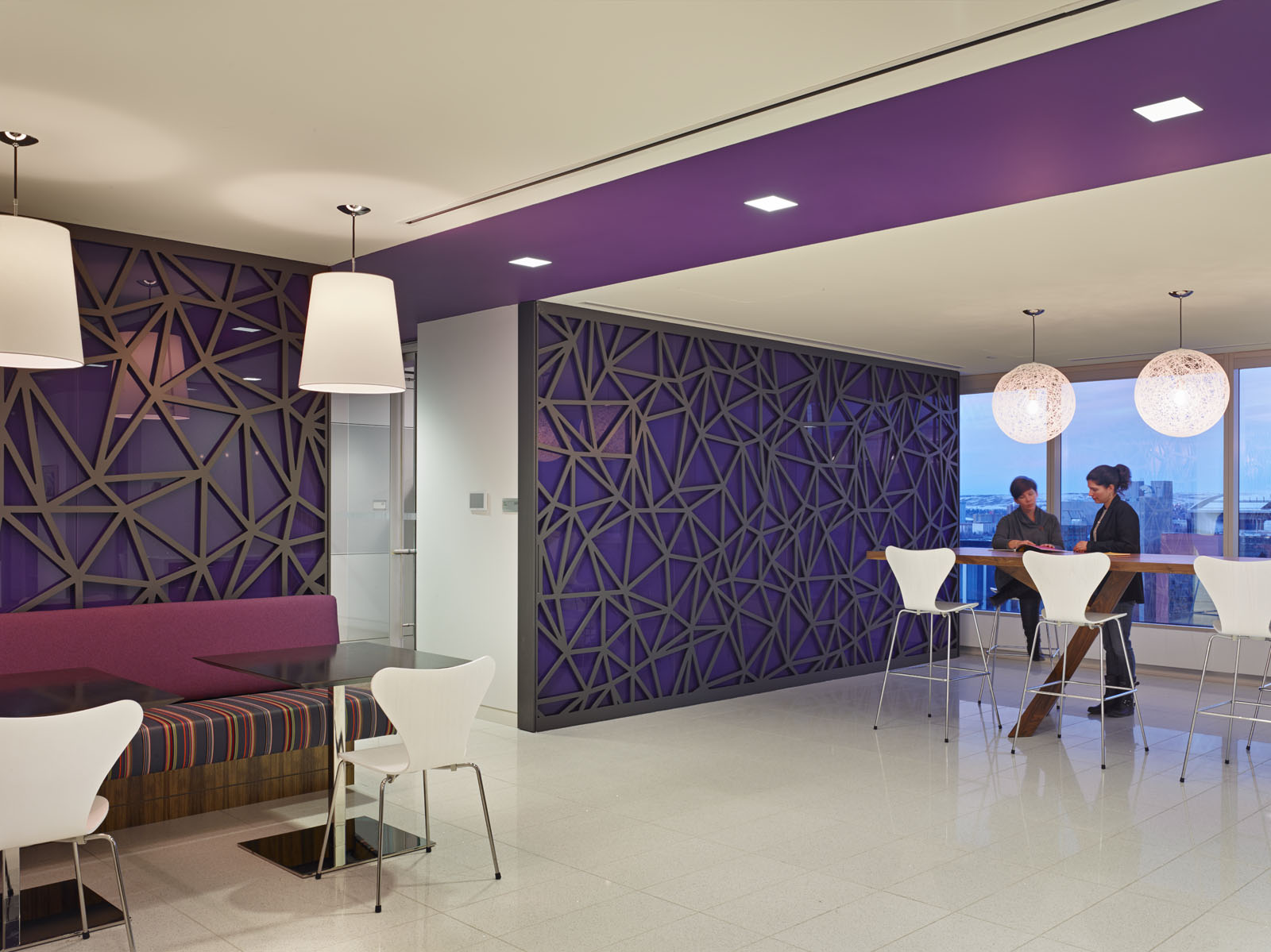 Love what you see?
Explore possibilities with
Have a vision? — Not sure how to achieve it?
Let us help you bring that vision to life.