Corporate
Matching a design is possible
Project Details
Location
Calgary, Alberta
Application
Glass Wall Cladding
The Story
Would wood look like wood even though it is not wood? Yes! Faux glass wood is all the rage because of its durability, low maintenance and eye-catching appeal. In this 38-floor elevator project for TC Energy designed by DIALOG, Goldray was not the original manufacturer; however, when asked to produce a replacement piece that would seamlessly match, our team worked with local installer Bennet Glass to make it happen.
In this instance, the wood veneer was supplied. The Goldray team laminated the glass and tempered it to strengthen it, which is essential for high-traffic areas like elevator cabs. Other options to reproduce glass would be to digitally print it, as shown in this inspiration piece.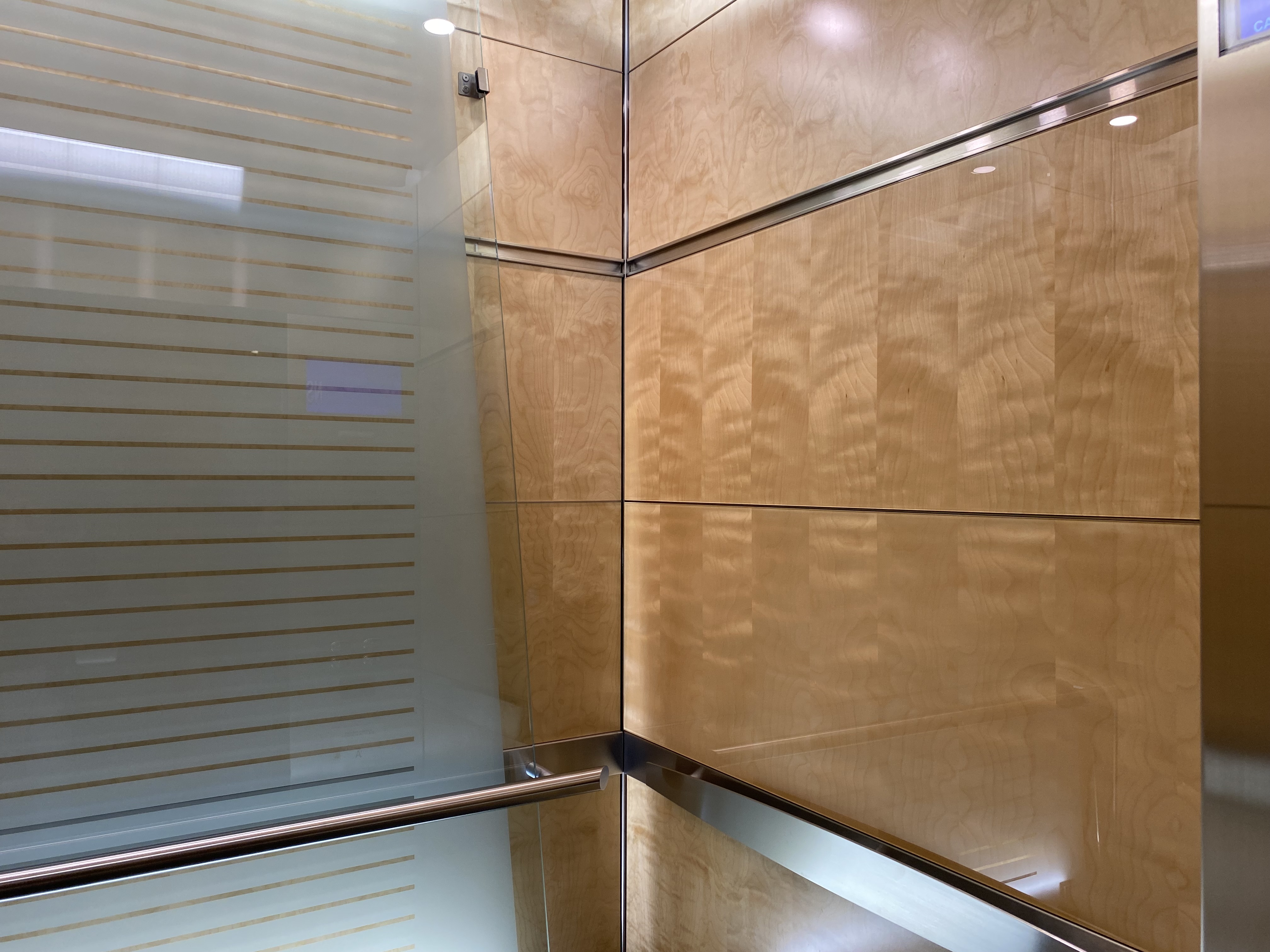 Love what you see?
Explore possibilities with
Have a vision? — Not sure how to achieve it?
Let us help you bring that vision to life.