Educational
Abraham Lincoln Elementary School
The Story
Goldray's dichroic glass creates a unique product that transmits and reflects light, and produces a brilliant color shift when viewed at different angles. Nicholas Micheels, an architect on the Muller+Muller project team, explains why dichroic laminated glass was chosen as "it added a playfulness to the façade and the children's play area by rendering a vibrant array of colors onto it's many exterior surfaces".
Once complete, the architectural dichroic glass facade serves a dual purpose, adding intrigue when viewed from the street level and a colorful, whimsical appeal to the children's play area. Nicholas enjoys working with dichroic glass as it "behaves in a way that doesn't immediately make sense, one pane of glass can yield different results based on where you observe it from. This makes the user experience much more engaging and full of color".
Our Team
Contractor
Vitralum Industries
Sales Rep
Craig MacGregor - MacGregor Architectural Products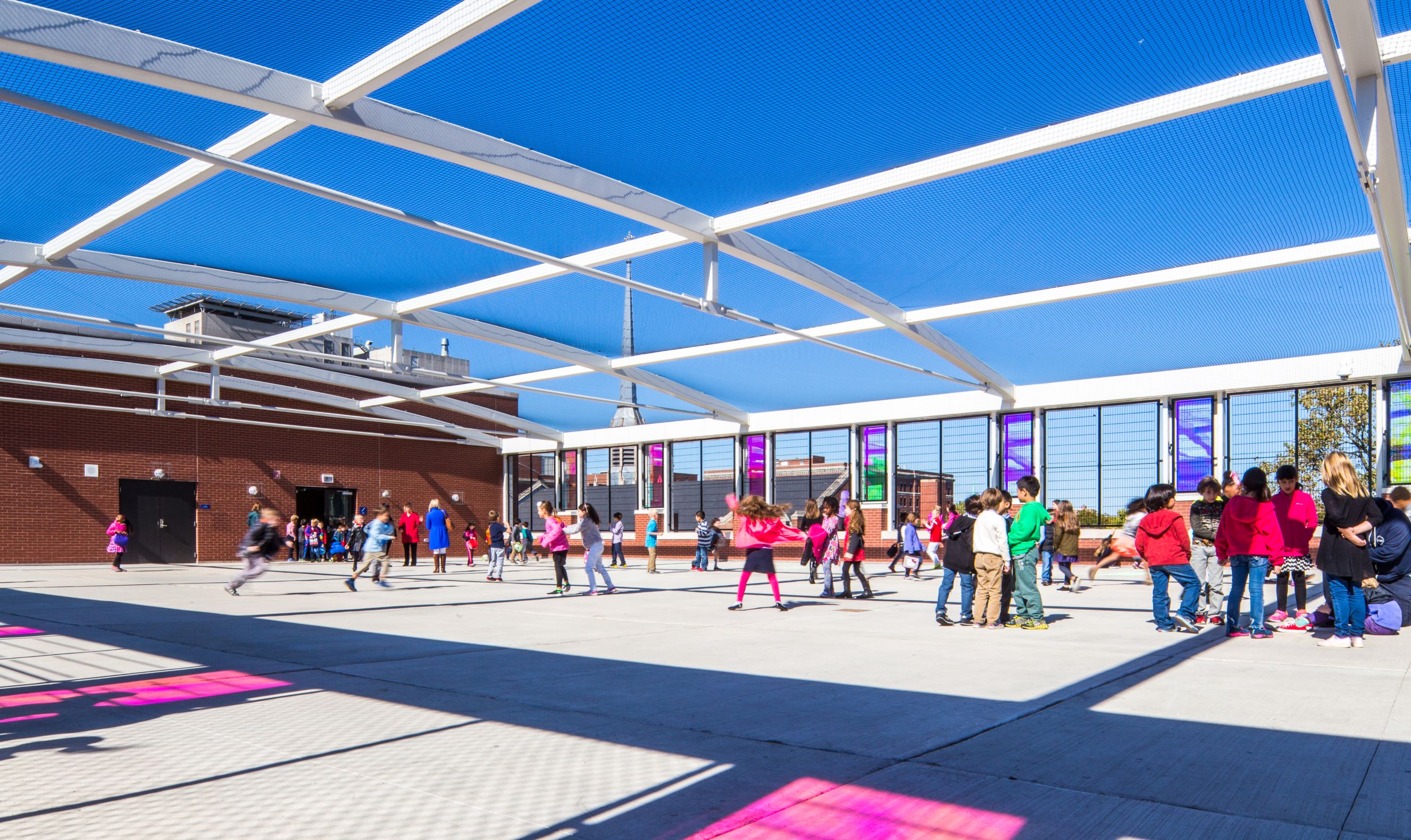 Love what you see?
Explore possibilities with
Have a vision? — Not sure how to achieve it?
Let us help you bring that vision to life.