Educational
Abraham Lincoln Elementary School
The Story
Muller+Muller architects from Chicago were selected to lead the expansion of a school located in a landmark district, where preservation guidelines must be followed. The architects designed the new wing as an extension of the original building, using materials that matched the original, but added modern elements such as Goldray's colorful dichroic glass panels for the rooftop play area.
The glass creates a colorful shift when viewed from different angles, and adds a playful and whimsical appeal to the building's façade and children's play area. Architect Nicholas Micheels enjoyed working with the glass as it offers a unique and engaging user experience. According to Micheels, an architect on the Muller+Muller project team, dichroic laminated glass was chosen as "it added a playfulness to the façade and the children's play area by rendering a vibrant array of colors onto it's many exterior surfaces".
Our Team
Contractor
Vitralum Industries
Sales Rep
Craig MacGregor - MacGregor Architectural Products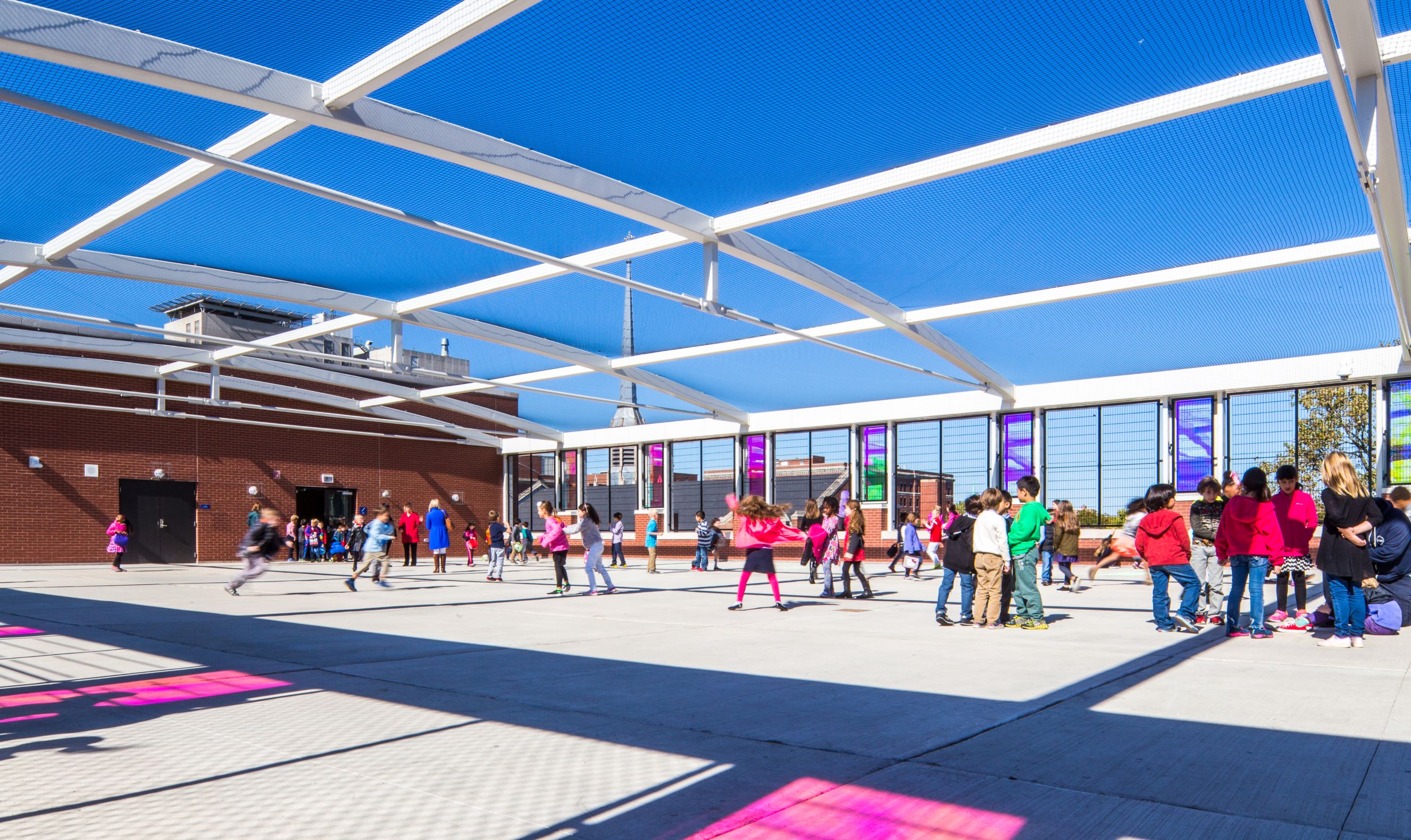 Love what you see?
Explore possibilities with
Have a vision? — Not sure how to achieve it?
Let us help you bring that vision to life.