Project Details
Type of Glass
Textured,Partial Privacy
The Story
Since opening its doors in 1965, Bunker Hill Elementary school has received several additions until Q1 2020, when a new direction was taken. The scope of work includes the demolition of the existing campus, the construction of a new building and associated site work on housing a 700-student campus on the existing site.
Textured glass, specifically Pattern 182, was selected in combination with a color interlayer and laminated for this partition installation. This provided an interesting design element to the space and the functionality of letting light in to brighten and energize the hallways.
Our Team
Contractor
Hou-Tex glass & Mirror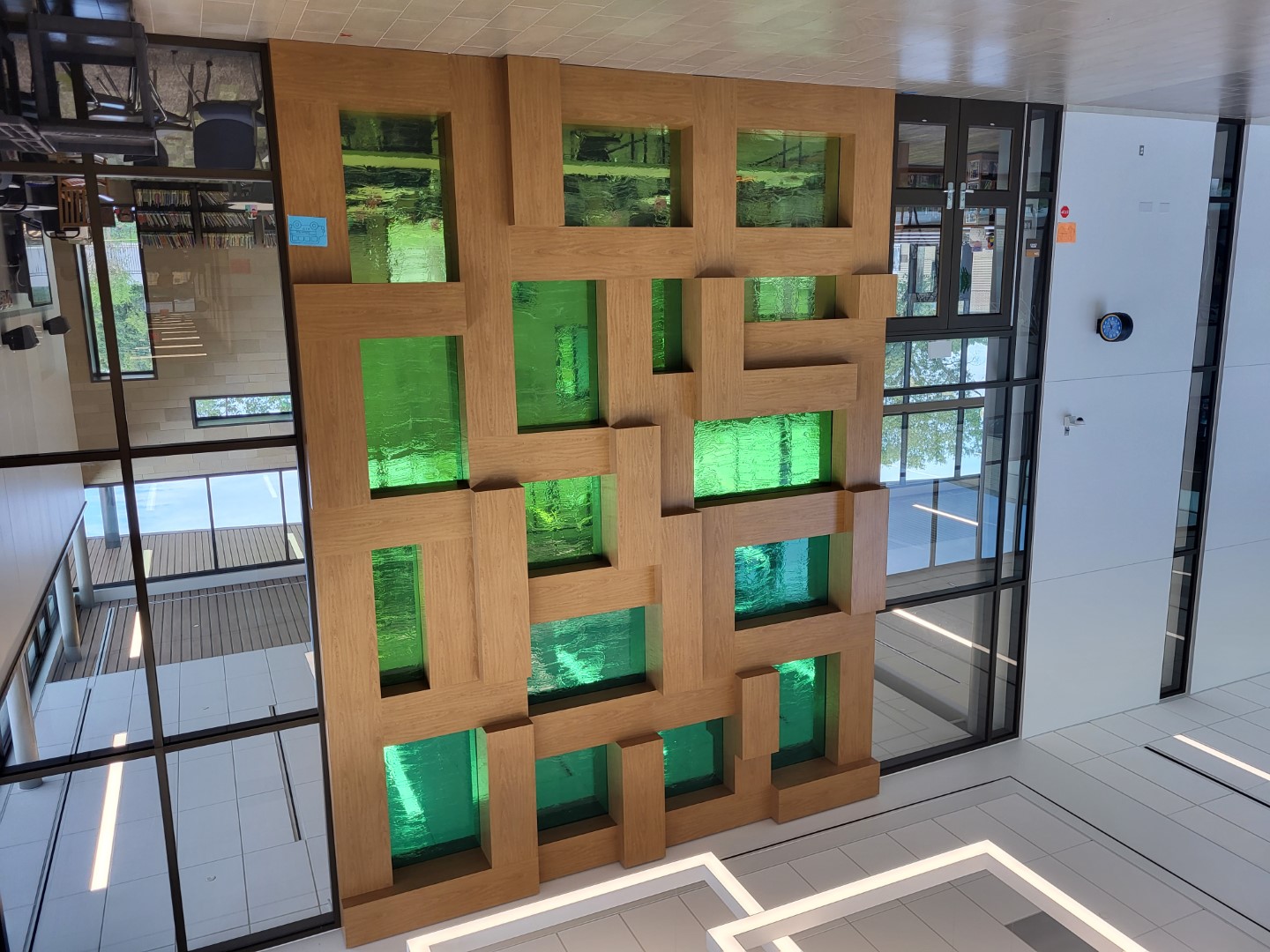 Love what you see?
Explore possibilities with
Have a vision? — Not sure how to achieve it?
Let us help you bring that vision to life.