Project Details
Location
Manhattan Beach, CA
Application
Glass Public Art
The Story
Initially created in 2015, Goldray participated in the 2019 refresh of the sculpture that used Dichroic glass to bathe its viewers, in fiery light, while observing the setting sun, perfectly aligned through the keyhole of the piece.
Dichroic glass brings both beauty and functionality to the sculpture as it is preferred for architectural use in sunlight and comes with a ten-year warranty. These were also important considerations when the City Council considered the expenditure of public funds.
Our Team
Architect
Artist: Mags Harries and Lajos Héder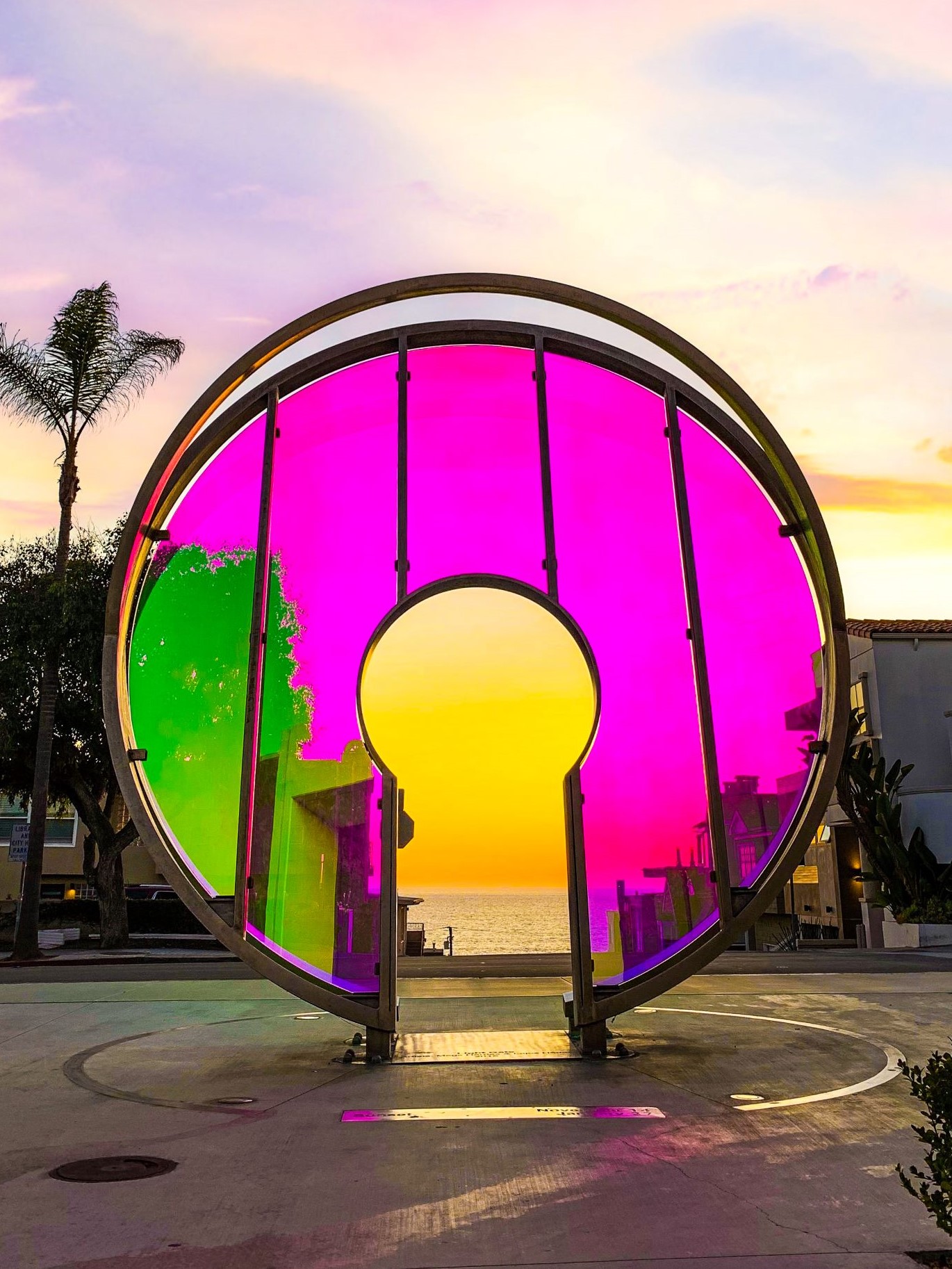 Love what you see?
Explore possibilities with
Have a vision? — Not sure how to achieve it?
Let us help you bring that vision to life.