Public Art
Tsawwassen Mills Fish
Project Details
Application
Glass Public Art
The Story
At Tsawwassen Mills, the Fish Icon sculpture in the Coast Salish Neighborhood represents two leaping salmon and is a collaboration between artists/architectural designers Jeremy Gascho and the late Ken Zawislak. The sculpture reflects the community's cultural significance of traditional fishing and movement, with a fountain at its base and a reflecting pool that amplifies the light and color of the fish.
The artists selected contemporary materials to bring their innovative design idea to life, with woven bronze metal symbolizing historical Coast Salish baskets and dichroic glass panels representing fish scales. Dichroic glass was chosen for its dynamic and changing skin of light and color, as well as its transparent quality that allowed the inner structure or bones of the fish to be displayed. Goldray Glass worked with custom fabricator, Heavy Industries to develop several glass samples to ensure the project's success.
Our Team
Contractor
Heavy Industries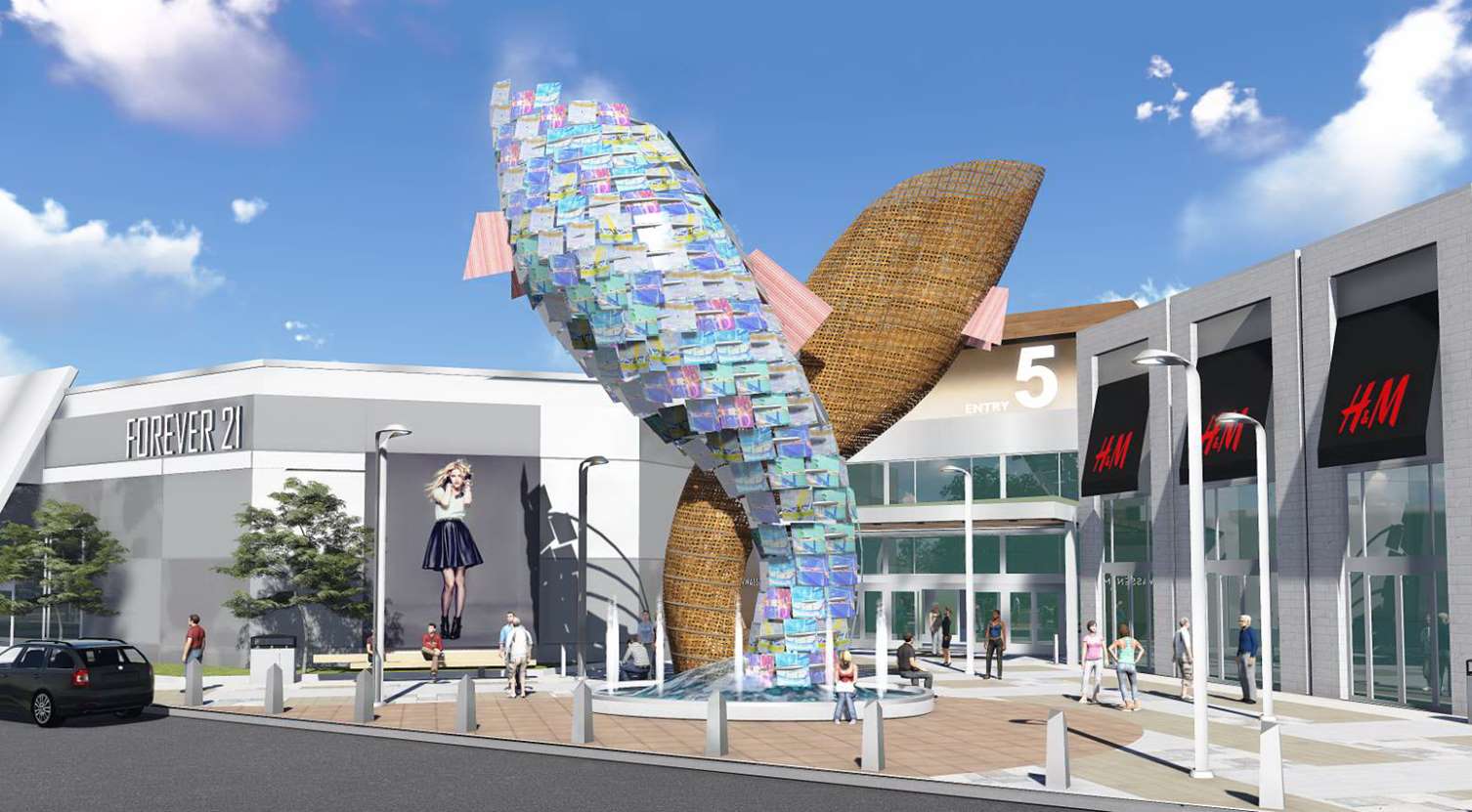 Love what you see?
Explore possibilities with
Have a vision? — Not sure how to achieve it?
Let us help you bring that vision to life.