Public Art
Windward Light
Project Details
Location
Calgary, Alberta
Application
Glass Public Art
The Story
Windward Light, also known as the Crane, is a new art installation in Township, a shopping district in Calgary. It represents the elements of the city and surrounding communities and serves as a unique gathering place at the center of Township. Made of glass, the Crane is all about color movement, and uses light diffusion and reflection to create a dynamic and colorful display.
The designer's vision was to incorporate color to depict the drama of the ups and downs of Alberta life while using light diffusion and reflection to create the desired mood. Used as a laminate or a monolithic structure, Goldray's Dichroic glass was the perfect option for this piece, which has a wingspan wider than a small passenger aircraft.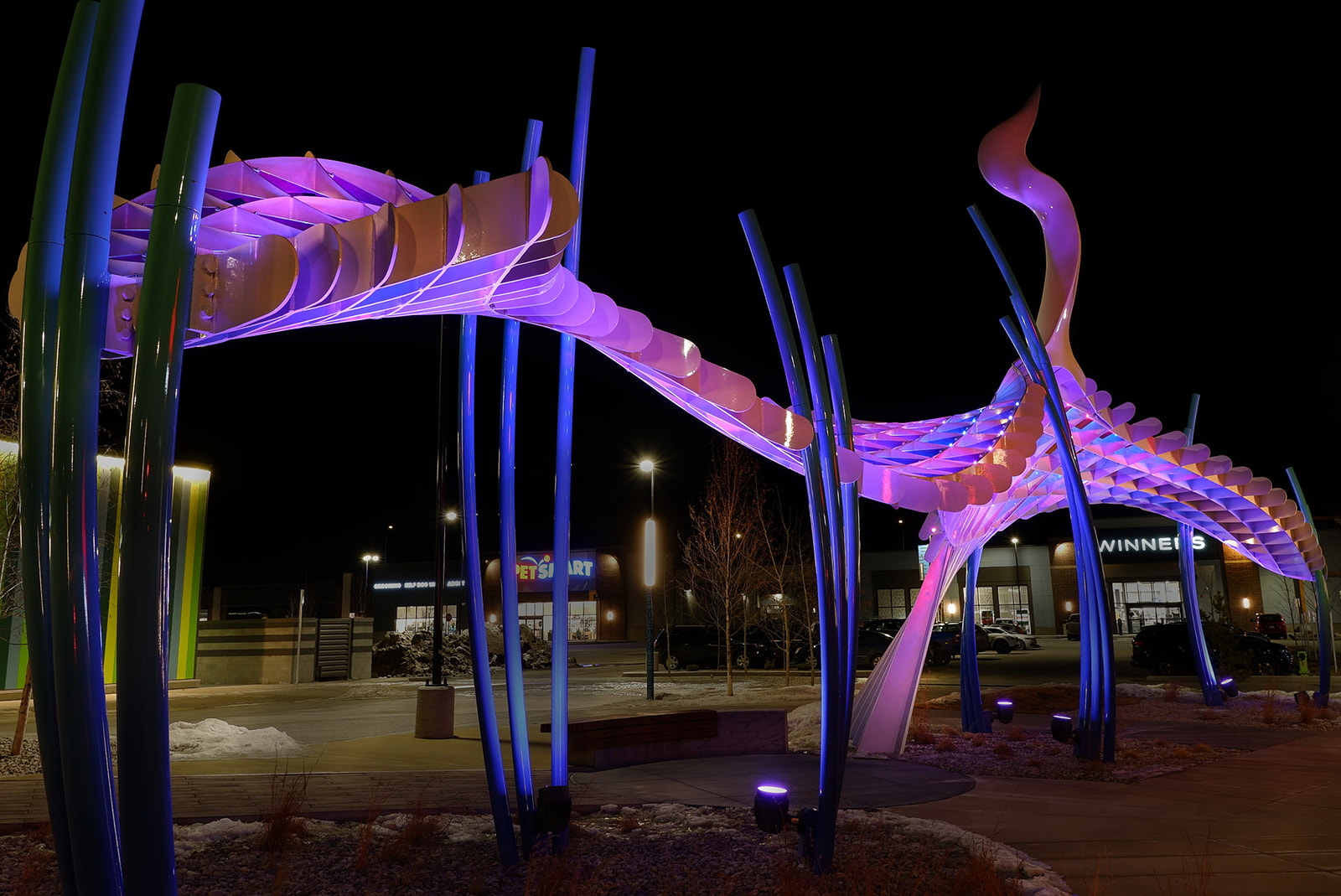 Love what you see?
Explore possibilities with
Have a vision? — Not sure how to achieve it?
Let us help you bring that vision to life.