Service/Recreational
Marriott Houston Elevator Cab
Project Details
Application
Glass Elevator Cabs
Industry
Service / Recreational
The Story
The elevator cabs give tribute to the well-known fact that Houston is recognized as the world capital of space exploration with NASA space center. Each of the six cabs was adorned with a different space photo, some of which included an astronaut floating weightlessly in space as well as a stunning view of earth from the International Space Station. The three glass panels in each elevator were created using a technographic interlayer application that transformed the images into a durable, photographic tribute to space exploration. These images leave an out-of-this-world impression that is both breathtaking and thought-provoking.
Once a parking lot, this space has been transformed into a distinguished Houston skyscraper. The Marriott Marquis does a wonderful job of celebrating the unique characteristics of Texas and bringing a sense of community to the conference center.
Our Team
Architect
Morris Architects / Looney & Associates
Contractor
Travertine Elevator Interiors
Sales Rep
Gloria Johnson - SCI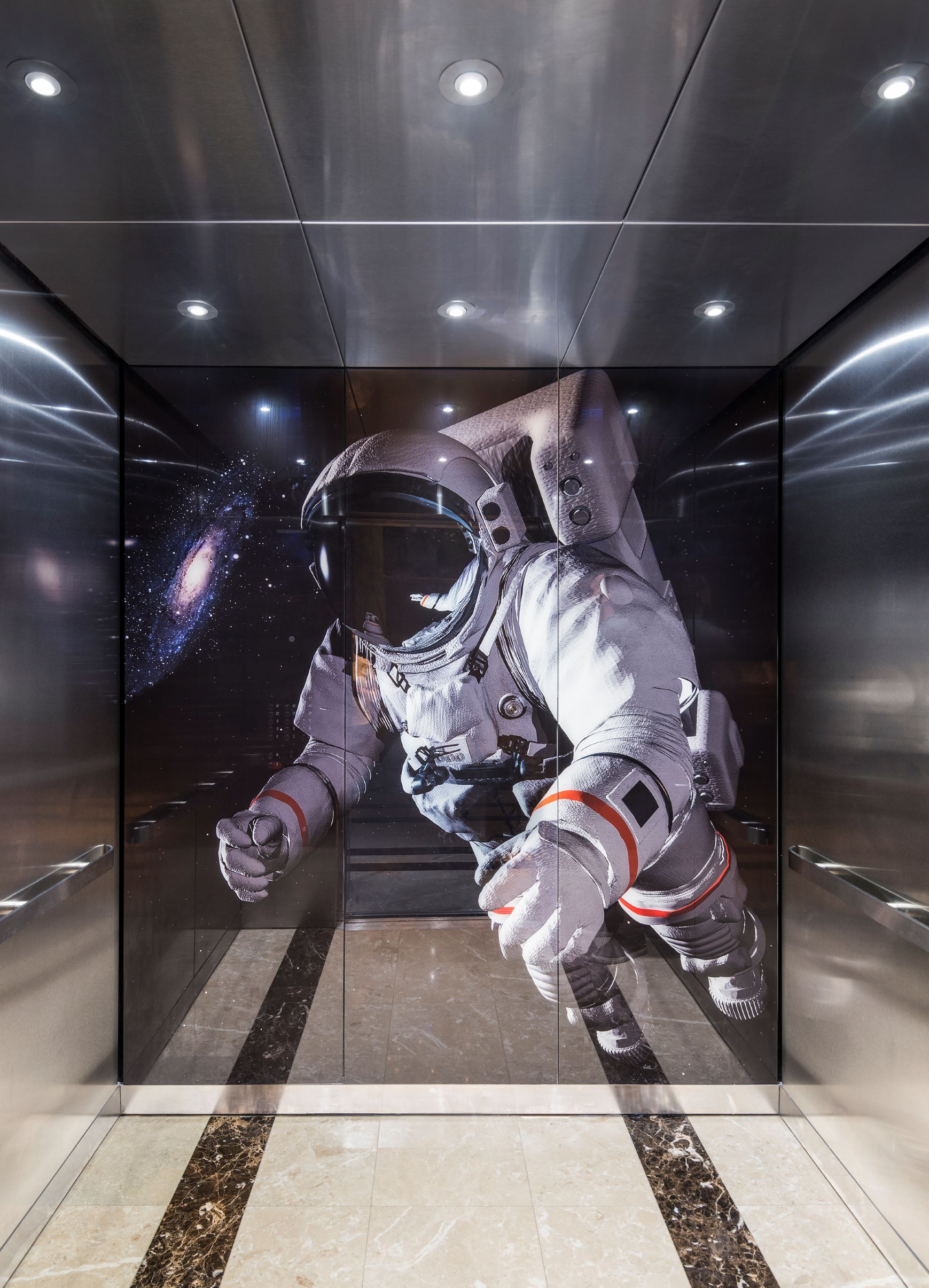 Love what you see?
Explore possibilities with
Have a vision? — Not sure how to achieve it?
Let us help you bring that vision to life.