Corporate
Cheniere Energy Head Office Project
Project Details
Application
Glass Wall Cladding,Glass Partitions and Doors
Type of Glass
Solid Color
The Story
Working closely with the designers at PDR Corp. Cheniere Energy was able to convey their vision of a minimalistic neighborhood of spaces that promotes connectivity and collaboration. To support the minimalistic design, white backpainted glass was used throughout the main lobby area and was also incorporated as a decorative glass wall cladding in the elevator lobby.
The new elevator lobby design welcomes employees and visitors with clean and simple etched white backpainted glass panels. While at first glance the matte texture alludes to a more common type of wall cladding, the beauty of the architectural decorative glass is revealed when the abundance of natural lighting reflects off the surface.
The overall perception of Cheniere's new space can be summed up as traditional, with light and dark contrasts throughout the space. PDR, having used decorative glass in other projects, were familiar with the product's attributes and selected it for Cheniere's office design to add depth and texture to the common areas. Additionally, decorative glass fit the necessary requirements of a low maintenance building material, with the added bonus of a quick and efficient installation method.
Our Team
Sales Rep
Specified Components Inc. Texas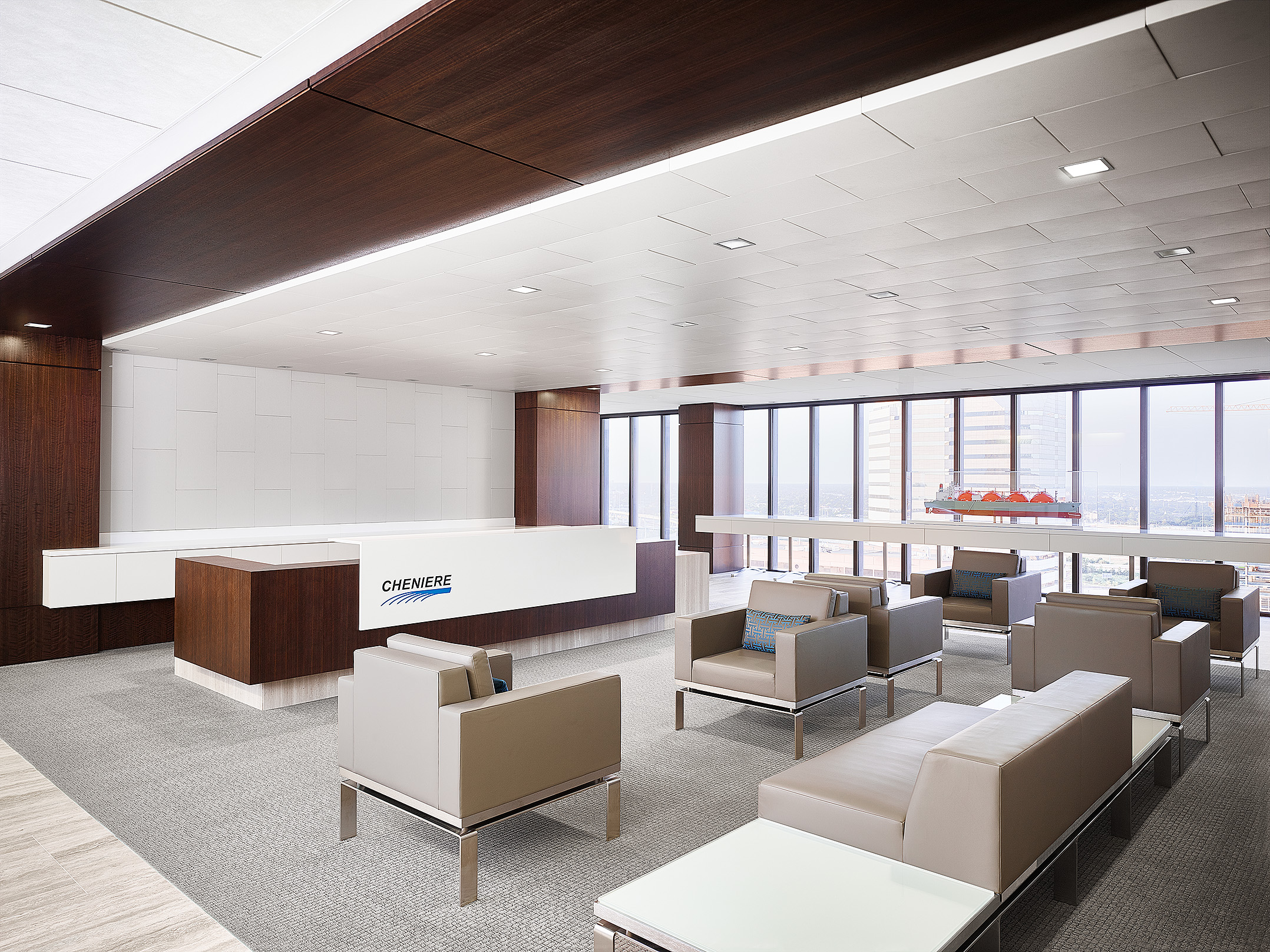 Love what you see?
Explore possibilities with
Have a vision? — Not sure how to achieve it?
Let us help you bring that vision to life.