Educational
Emily Carr University Coffee Shop
Project Details
Application
Glass Partitions and Doors
Type of Glass
Tinted Mirror,Partial Privacy
The Story
Perkins&Will selected glass, stainless steel, and pale woods to pull together this creative hub and meeting space, the Nemesis coffee shop pavilion. The team created an unusual geometric feature element on the ceiling,starting with a central oculus, fins of white fabric stretch outward toward the perimeter. LED strips spill warm illumination through the fins, which are made from a textile used for dif­fusing light on film sets. Accentuating the calming ambiance of the space.
In between all the swooshes is a highly functional eatery. A stainless-steel bar slices through the middle of the plan, dividing the seating from the kitchen and service areas. We invite you to read the full story as printed in Interior Design, Perkins & Will Turns to Geometry for a Coffee Shop at Emily Carr University of Art + Design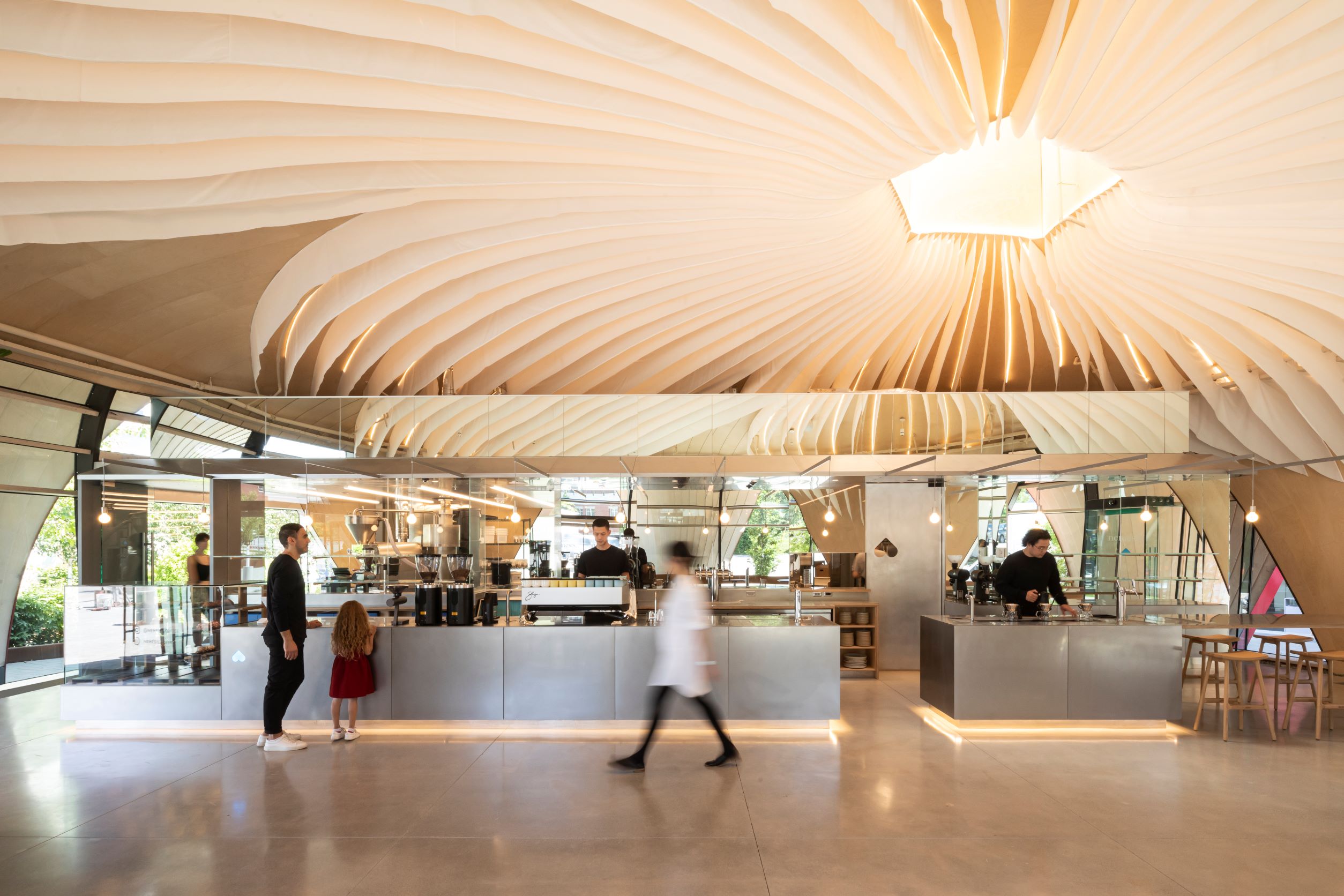 Love what you see?
Explore possibilities with
Have a vision? — Not sure how to achieve it?
Let us help you bring that vision to life.