Transportation
Chicago O'Hare Airport Glass Partitions
Project Details
Application
Glass Partitions and Doors,Glass Railings
Type of Glass
Partial Privacy,Printed
The Story
Complimentary decorative glass was installed in the Chicago O'Hare Airport: Terminal 5 restrooms and second-floor mezzanine balustrades to create a cohesive design throughout the terminal. The balustrade features a graphic representation of flight patterns, positioning Terminal 5 as the "Gateway to the World" and creating a unique sense of place visible to arriving and departing passengers.
John Kolb - Epstein Global's associate Vice President and Lead Architect on this project, in describing the design intent said, "Chicago Airport Terminal 5 was designed 21 years ago by Perkins+Will. It's modern, clean design is recognized and appreciated. We did not want this to feel like a renovation that didn't consider the existing architecture. Instead we wanted to adhere to it, but make it better".
Our Team
Sales Rep
Craig MacGregor - MacGregor Architectural Products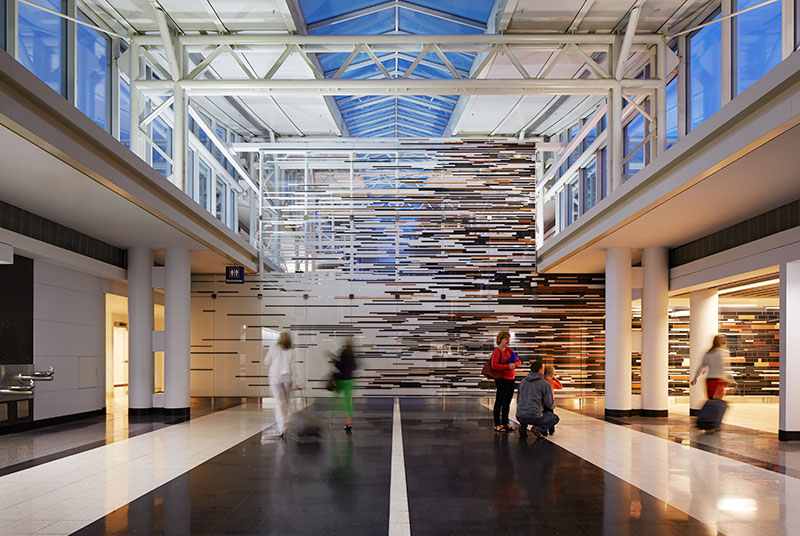 Love what you see?
Explore possibilities with
Have a vision? — Not sure how to achieve it?
Let us help you bring that vision to life.